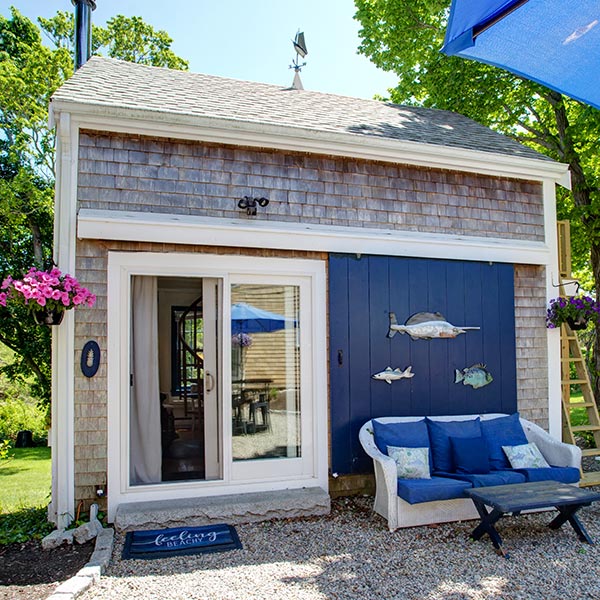 Amenities in this accommodation
Sea Glass is the original post-and-beam carriage house for the Bursley family's Maple Spring Dairy, and is now a lovely, open-plan tiny house on two floors. 


On the ground floor you'll find a small and complete kitchen, a full bath with shower, a futon couch, a desk, and a working woodstove from the 1800s. There is also a pub table for four. Dishes, cutlery and appliances are provided.


Climb the wooden spiral staircase – salvaged from a local church – and there is a double sleigh bed and a sitting area with cable TV, as well as a glass fire exit door that opens onto a small balcony. 


Sea Glass is a perfect place for couples with an infant, as they won't be disturbed by anything going on in the rest of the Manor, and those in the Manor won't hear the infant either. It also has the benefit of its own kitchen for meal prep any time of day.


Outside Sea Glass's sliding doors first floor doors is the east patio, which it shares with the Captain's Quarters if the latter is occupied. The patio features outdoor dining for 20, gas and charcoal grills, lounge furniture, a chiminea, and a pub table with a gas-fire centerpiece.