Join us at the Bursley Manor for a taste of Cape Cod's earliest history, paired with the choicest comforts of today! Listed as the fourth-oldest residential property on the Cape, this beautifully restored 15-room manor was built in 1670 as the homestead for the John Bursley Farm in the village of West Barnstable. 
The Bursley family acquired the property in 1650 and lived here until 1957, contributing to West Barnstable's growth and stability for more than 300 years. In the early days, they farmed the land and raised livestock, and then ran the Maple Spring Dairy here from 1905 to 1935.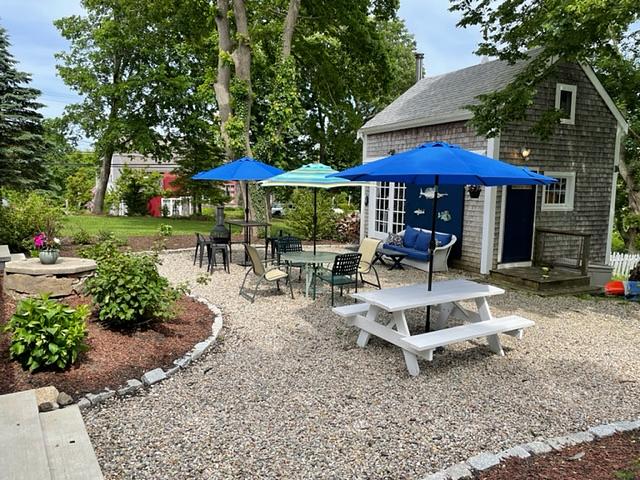 The manor served as the busy hub of operations, and you'll still find the milk door in the kitchen, as well as five meticulously restored fireplaces and the original beehive oven. The large and intricate central chimney, on view through a window in the main staircase wall, is a beautiful example of American craftsmanship, signed and dated by the mason.
Today the Bursley Manor is a peaceful and supremely comfortable inn that offers the perfect retreat at any time of year. Do as much or as little as you like at this welcoming, pet-friendly resort that looks out over a lovely pond and the original barn for the dairy.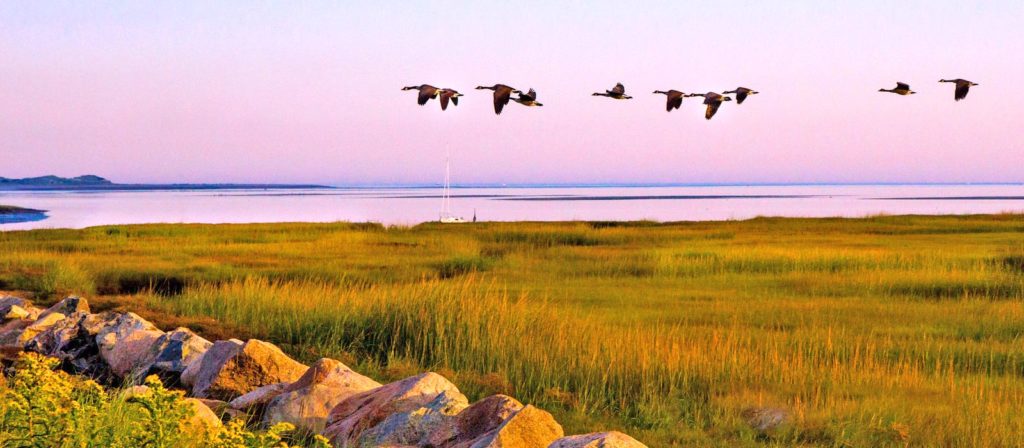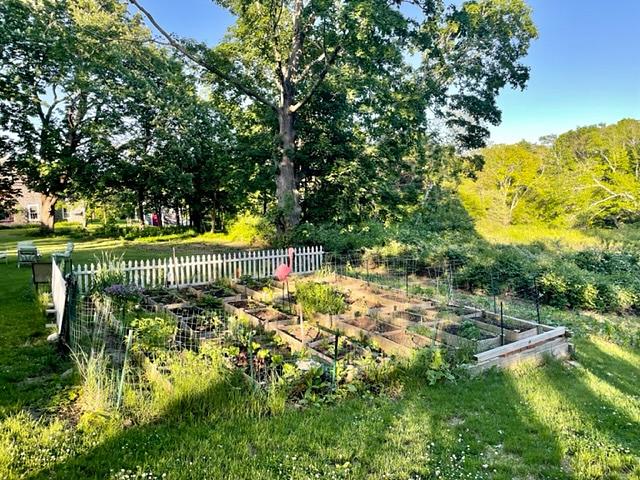 Choose to  body surf along the six miles of beautiful and pristine Sandy Neck Beach, just two miles down the road, learn about the cranberry bogs, watch the ospreys raise their young, or take a dip in one of Barnstable's many freshwater kettle ponds, carved by glaciers more than 15,000 years ago. Go off-roading in the dunes and build a campfire, or make your own delicious jams and learn about local flora and fauna at the Greenbriar Nature Center and Jam Kitchen down the road.
You can study glass-blowing with artisans in Sandwich, see gifted craftsmen at work at West Barnstable Tables, and antique to your heart's content along beautiful Route 6A, the Old Kings Highway, one of America's most scenic drives. Then there are whale watching excursions out of Barnstable Harbor, woodland trails to explore at Scorton Creek, and sunset cruises along the Great Marsh
If you've come to rest and recharge, simply sleep in on sumptuous linens, enjoy your own therapeutic spa bath, and then select the breakfast of your choice, featuring breakfast fare made by hand and to order in innkeeper Margaret Rankin's kitchen. Then you might curl up with a book or journal in one of the manor's many secluded nooks, or take yoga and Pilates classes less than a mile from the manor. Try out an in-house massage, take in lectures at Sturgis Library, America's oldest, or meditate on an empty stretch of beach!